colour/s for the human eye // nothing else is – nothing else are // but the light separated – one and one // together – all is all // shine – on!
---
Karins #UnitedInGreen fortsätter med oförminskad styrka. Crescendo denna helg. Holofredag! Tre lack! Into One!
Varumärke: Ozotic
Ursprung: Australien
Namn: 505
Huvudsaklig färg: Lila/grönt
Kategori: Duochrome
Varumärke: Layla
Ursprung: Italien
Namn: Emerald Divine
Huvudsaklig färg: Grön
Kategori: Holo
Varumärke: NfuOh
Ursprung: Korea
Namn: 66
Huvudsaklig färg: Grön
Kategori: Holo
---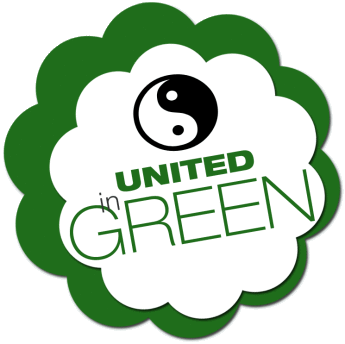 FREDAG – VEM SKALL MAN TACKA FÖR DENNA VECKODAG?
Det har ingen betydelse. Själv anser jag att tacksamhet kan välla över en varje sekund som den öppnas upp för en. Och tacksamhet, det kommer till en om man just öppnar upp för den.
Jag säger faktiskt – Thank Universe It's Monday! Tuesday! Wednesday! Thursday! Friday! Saturday! Sunday! Monday! Tuesday! … until The End of Days!
För en del av nagellackscommunityn (eller "stammen") i Sverige betyder fredag …
… holografiskt lack. Hololack. Lack i regnbågens ALLA färger!
Älsk. ÄLSK! Så jag drog på för fullt och drog på med ett litet matchande duochromt lilagrönt, tillsammans med TVÅ hololack – och gjorde ett första försök till, ja, hrm, "nail art". Nån slags gradient blev det i alla fall.
Som en slutnot kan ju sägas att det finns massvis att säga hur detta relaterar till "depressioner". Men färg, ljus och musik är sådant som får själen att sjunga. Inte undra på att nagellack blir en "addiction" när så mycket exploderar i ens färgsinne – och man bara blir GLAD!
Tack älskade för att du öppnat upp dörrarna för mig, till just DENNA del av detta ENORMT färgglada Universum! 
För den som väljer att se – och kan. En tanke går till de färgblinda. Låt färgerna komma till dem inom deras själar istället … och att leendet kommer inombords hos alla till slut. Och mer än något annat – till de som har klinisk depression. Kronisk depression. All kärlek till just dem – extra stenhårt.
Just. Nu.
---
[soundtrack till detta inlägg är Universum med Looptroop Rockers – läggs upp i en uppdatering – nu börjar det närma sig tolvslaget …]
UPPDATERING (00.06 – 26 oktober 2013)
[nu har ett nytt dygn börjat – och inlägget uppdateras med ovanstående]
UPPDATERING (00.24 – 26 oktober 2013)
[länkade in kommentaren jag gjorde hos Skimmerskuggan och denna veckas Holofredag-inlägg]
 NOT: Kommer ta en "bakomfilm" till detta inlägg med ett separat galleri. Gick ju inte riktigt att få grepp om fyra flaskor på en gång …
---