the colours // of the rainbow // reflects beauty
—
FOTO: Jag deltar i min älskades temavecka #UnitedInGreen – en vecka att uppmärksamma 'depression'. Inspirerat av #UnitedInPink, med 'bröstcancer' som tema, tar Karin vid, och "sträcker ut" sin temadag "Grön Onsdag" att omfatta hela veckan. Jag har valt ut sju (7) nagellack att använda veckan som kommer. Först ut!
Varumärke: piCture pOlish
Ursprung: Australien
Namn: pshiiit
Huvudsakliga färger: grönt, blått, blågrön
Kategori: flakelack, med dragning åt det duochroma
Och, ja. Det är ju faktiskt blågrönt, som sagt – så jag deltar i Blå Måndag med, med värdskap av Tove! :)
—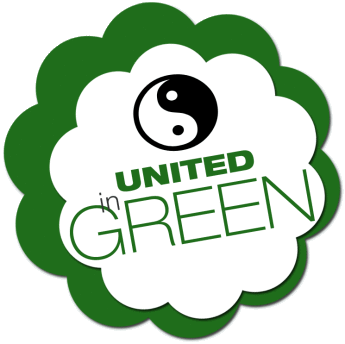 DEPRESSION.
Känn på ordet.
Ett uttryck för "psykisk ohälsa". Ett begrepp som har oändligt många ansikten. Men enhetligt är det inte.
Jag skulle kunna gå in i ett tillstånd liknande det maniska, och skriva ohämmat dygnet runt, månader ut, året runt, livet ut, innan jag skulle känna mig "tömd" på vad som finns att säga … innan jag skulle ge ämnet något slags rättvisa. Men bipoläritet i olika grad – vi har det alla, det kallas för att vara "glad" och "ledsen" i "normala" proportioner – är ju bäst om det hålls hyfsad harmoni, och disciplineras så gott det går. Jag uttrycker ändå att jag har det i just "normala" proportioner, men att jag har haft oerhört adekvata reaktioner på extremt pressade livsomständigheter. Jag, som har kopplat "stressreaktion" med "mångordighet" väldigt ofta, disciplinerar mig alltmer, och låter det landa där.
Jag har valt en annan strategi. Nu. Systematiskt.
Minimalism. Enkelhet. Att fokusera det viktiga. Och göra det med just disciplin.
Så jag börjar här, och nu. Och det som är mig absolut närmast. Och viktigast.
Mitt emot mig sitter Karin och fixar med sin blogg, vackerunderbar. Reflektioner av det vackra i livet.
Ett liv, som blir bättre – om man vet var man ska.
Hon åt antidepressiva i fem år.
Helt i onödan.
Lyssna på det – helt i onödan.
Läs hennes nakna berättelse, återberättad i Norrköpings "andra" tidning i storlek, Folkbladet.
När jag ser fotografens bilder, blir jag så j-la stolt. På renaste svenska.
Och tårarna börjar fyllas i mina ögonvrår.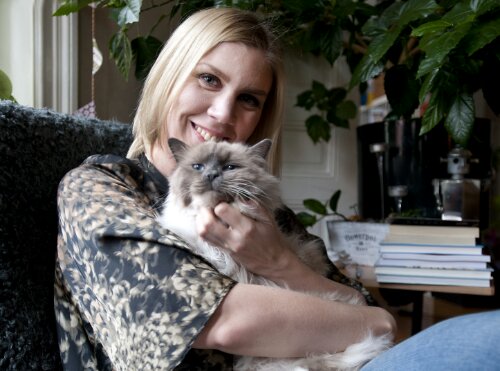 I en annan tidningsartikel, kommer en annan sida av berättelsen. Vad psykisk ohälsa i stort "kostar" Sverige (hur i helsefyr mäter man DET? – jag menar den TOTALA kostnaden med alla INDIREKTA kostnader inberäknade?). En OECD-rapport som regeringen beställde. De valde att redovisa den via SvD i mars i år. På debattplats. Via socialförsäkringsminstern U. Kristersson.
Jag stannar där. I sex inlägg framåt skall jag ge "min" input, i detta überkomplexa problem. Ett problem som lätt kan kategoriseras "super-wicked". Eller i alla fall "wicked".
Igår lyssnade vi på 90 låtar i vår söndagsplaylist. En "daylist". En playlist som varar en hel dag. Nånstans i musikflödet kom gamla dängan "It takes a fool to remain sane" av The Ark.
Ja, nåt sånt. Så rätt. Och så träffande för just … ehrm, "mig". Ja?
Väl mött imorgon. Gonatt!